Human Touch, a competition for art and culture programs run by the welfare foundation saw its orientation held on April 2. Participants were social welfare workers from 12 welfare centers across the nation from Suhgweepo to Pohang to Gwangju who made an early trup to Seoul for the event.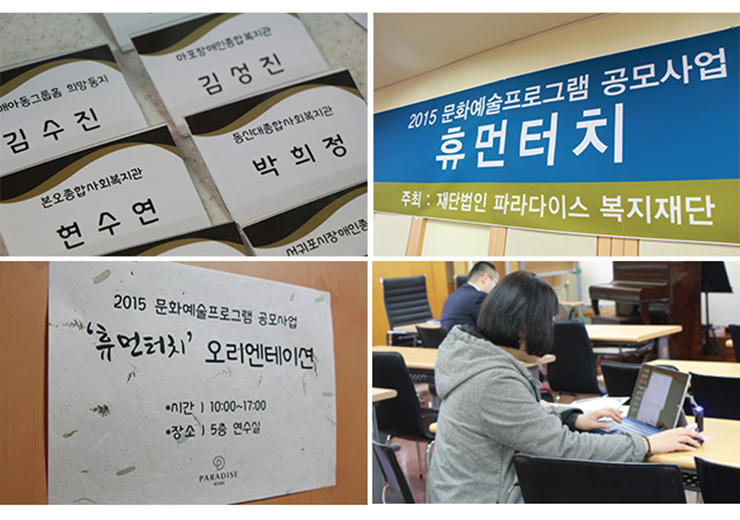 Paradise Welfare Foundation has been supporting programs for disabled children under the 'On-site program support initiative'. But starting this year, Human Touch was launched to include not only the disabled but also families of multi-cultural backgrounds , North Korean refugees , senior citizens and lower income people . The theme was clarified to be about art and culture programs. As if to prove that Human Touch hit a real nerve, 314 applications were received within a mere 10 days, with total applications amounting to 30 times that of the selection slots.
Starting with an introduction about the welfare foundation and Human Touch projects, a presentation was held for each organization.
Training on improved capability was held under the theme 'Human Touch that we dream of-values and mission' to reflect on the meaning of Human Touch and focus on the healing of social welfare workers.
Attendants noted that they felt healed but also were able to become closer with their counterparts at other organizations. Satisfaction was high as they received both consolation and achieved social bonding.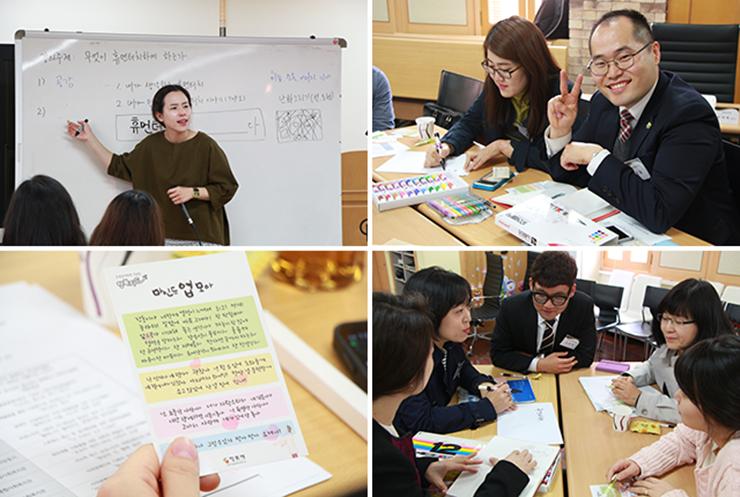 Afternoon sessions consisted of presentations on the art and culture programs that won the competition . Feedback and encouragement were offered by president of the Research Center for Disabled Children Bongyoung Ku and president of Gwachon City Disability Welfare Center Jaebok Kwak . Feedback was shared among participants as well.
Human Touch is more than just an initiative that subsidizes other organizations. It is a springboard for Paradise Foundation to upgrade welfare practices through art art and culture programs.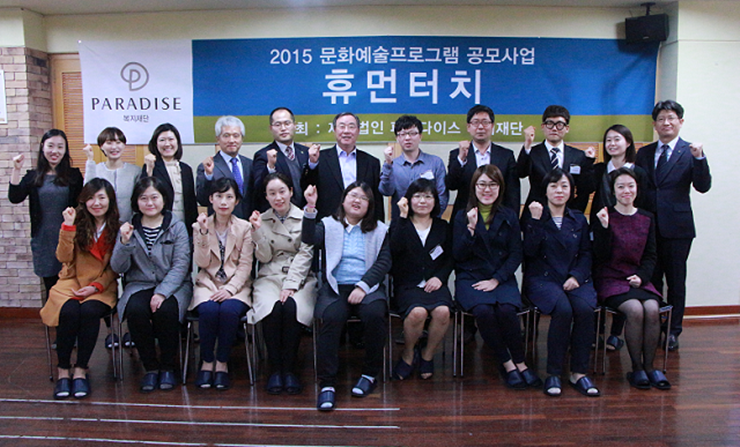 Through Human Touch ' Paradise Welfare Foundation and 12 organizations keep in close touch over a year to offer a truly warm touch to those on the society's margins.